-a Licensed Marriage and Family therapist and Supervisor
-an active, friendly, outdoorsy person
-a Christian wife, mom, daughter, and sister
-Spanish speaking
I have been practicing therapy for 12 years now but have spent over
18 years with youth/families in various settings: ministry, education,
coaching, leadership development, and nonprofit work in TX,
Central America, and California. I received my undergraduate degree at UT-Austin (Hook'em!) and my MFT masters
degree at Fuller Theological Seminary in Pasadena. After, I worked in both secular and Christian nonprofit community mental health centers in inner city LA.
My passion: I desire to help people make peace with their anxiety/worries, especially regarding body image and the fear of what other's think. I believe that the client who labels themselves as a "perfectionist" is the "perfect" client for me :) I will soon teach you how to be "Present over Perfect," so that you may develop a peaceful realization of how damaging this perfectionism is in our lives. I pray you lean the peaceful truth that you are enough. I believe therapy creates positive change in your life & promotes healing.
I also work from the Intuitive Eating Model with clients struggling to make peace with their body and food. With so many women struggling with disordered eating patterns, it is my deepest desire and passion to help them have a more intuitive and healthy relationship with eating, feeling full, and staying healthy and fit in a balanced way. Also, because of my seminary training, I am very confident to work with and integrate spiritual issues if found as resourceful or desired by the client to work through issues of faith, anger, forgiveness, reconciliation, etc.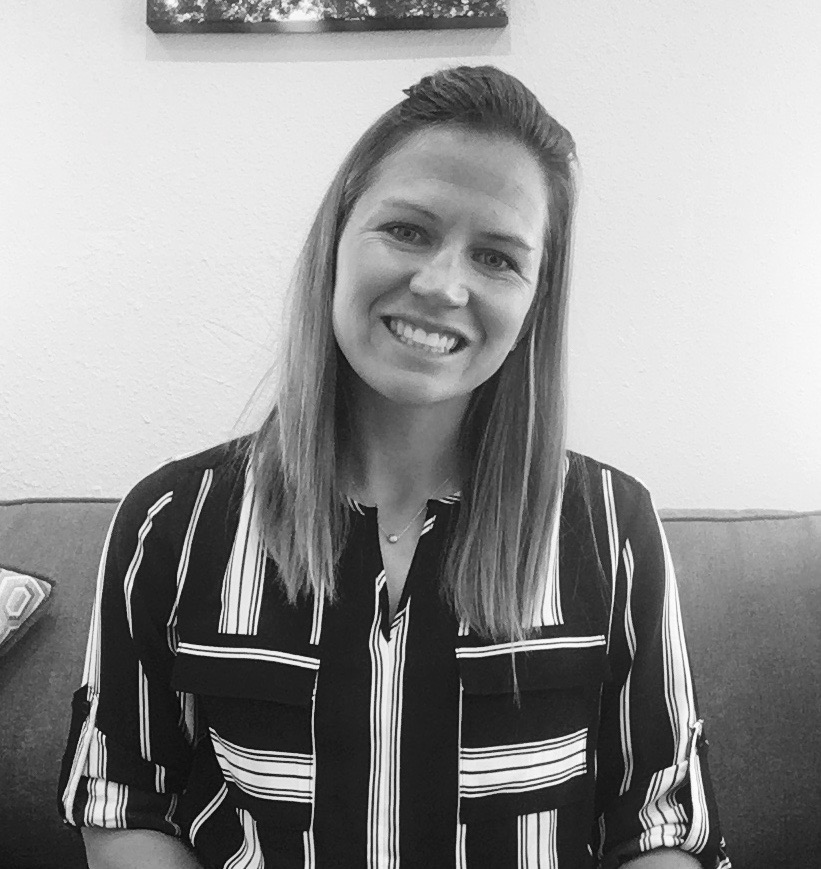 I am an LMFT-Supervisor. Please email me directly if you would like to discuss becoming a supervisee of mine. I use both group and individual models of supervision. I am competent in various therapeutic models and theories: However, I primarily focus my own practice on CBT, psychodynamic, person-centered, restoration model, and teaching acceptance/self-compassion to name a few. My ideal supervisee can be seen on the "Who I See" page of this website.
Over 18 years of experience working with people in the context of church ministry, the education system, coaching sports, volunteering at an orphanage for a year and a half, 3 community mental health agencies, non-profit shelters, and now in private practice.
-
BS in Psychology and a BA in Religious Studies from University of Texas, Austin (2007)
MS in Marital and Family Therapy from Fuller Theological Seminary in Pasadena, CA (2010)
-
Over the course of 5 years, I worked in California for 2 non-profit agencies doing community mental heath:
-
I previously resided/was Licensed as a California Marriage and Family Therapist (LMFT)- License # 81073
I am currently Licensed in the State of Texas- License #: 203374
I received my LMFT supervision license in TX in January of 2019.
-
Therapy Certifications
TFCBT: Trauma Focused Cognitive Behavioral Therapy- story telling/exposure for the purpose of desensitization to past traumatic events and building confidence/ensuring future safety
MAP: Managing and Adaptive Practices - coping skills fit to treat varying diagnoses in children and teens
Seeking Safety: helping individuals find safe coping when dealing with co occurring substance abuse
and history of trauma. This is specific also to self harm, disordered eating, fighting, and other risky behaviors
WRAP-AROUND: team work facilitating families in crisis with 24/7 care: therapist, child specialist, and parent partner
I also work from an of Intuitive Eating perspective when working with clients with body image issues. I am also trained in psychodynamic, bowenian, strategic, emotionally-focused, narrative, and CBT theories. I have practice in group therapy and couples work: restoration model, marital/sex therapy.